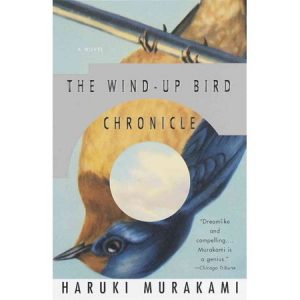 Once again my boy Scott McCain recommended a book to me, and once again his recommendation was pure: The Wind-Up Bird Chronicles by Haruki Murakami. About a 1/4 of the way through the novel, I came across a great quote, which applies to both business and life in general:
"Maybe he really did have a magic touch, but he also had a talent for finding capable people to work for him. He paid them high salaries and treated them well, and they in turn worked hard for him.  When I know I've got the right guy, I put a wad of bills in his hand and let him do his thing, he once told me. You've go to spend your money for the things that money can buy, not worry about profit or loss. Save your energy for the things that money can't buy.'
I believe the author really hits the hammer on the nail with this one, and any business professional can apply this to their trade. Also, this quote seems to have a more empirical meaning when applied to every-day-life. One really should focus his or her energy on the things that money can't buy, and trust money to life's unavoidable expenses, things that are not entirely meaningful in one's existence. The meaningful things (eg. happiness, love, fulfillment) can only be obtained through energy, struggle and ultimately an uncompromising pursuit of one's personal satisfaction in the life they lead.
Possibly related: